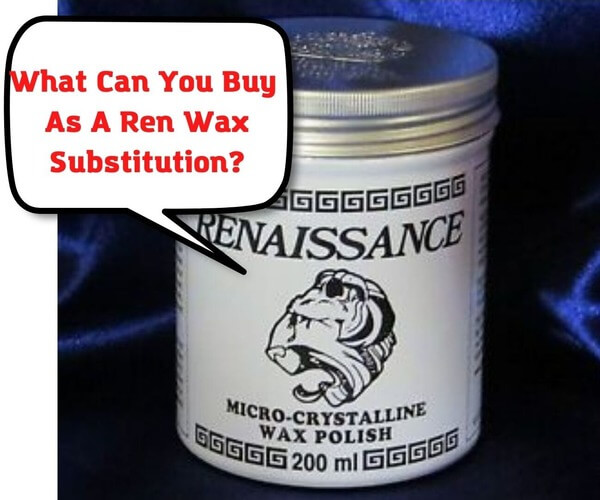 Renaissance Wax is a really expensive product which, as the producer suggests, is close to magical. The thing is that you get unbelievable results in conservation or polishing your things made of wood or metal. The wax is basically an all-purpose thing, it can be used on gemstones, ivory, wood, metal, and other materials. This is a microcrystalline wax polish that is quite easy to apply.
But we found out that many people ask whether they can find any alternatives to Ren Wax. The reason is obvious – the Renaissance Wax costs a lot. The 2.25 oz (65 ml) of Ren Wax will cost you almost $20. And yes, this is a very popular product that is used in museum conservation all over the world and that offers great polishing of wooden things, but not many people are ready to pay that much to get a tiny bottle with Ren Wax.
So today we'll try to find out some important things:
What is Ren Wax made of and how does it actually work?

Is it worth the money they ask for this wax?

What kinds of alternatives can you get in the shops?
Let's get started!
Renaissance Wax – what's so special in it?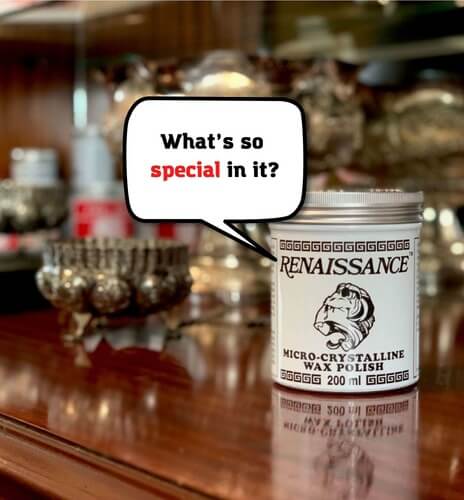 Actually, Ren Wax is a recommended product. Many professionals will only recommend you this very producer and this brand because it has a kind of magical conservation and protection effects not many products can offer. But this sounds more like an ad text that is printed on the package of the Renaissance Wax rather than a true observation of a professional craftsman. So we decided to have a deeper look at what the Ren Wax product actually is.
And here's what we have found:
This is a microcrystalline wax polish that is not unique on the market, you can find dozens of alternatives in the same group of products.

The wax is often used in theatre and in the film industry to protect swords, helmets, and other metal weapons and gear. This has made Ren Wax expensive because it's a highly wanted product.

Also, guitar builders have recently started using this type of wax in their business. We suppose this will contribute to even higher prices in the nearest future.

The Ren Wax formula was developed by a group of museum researchers to be used on antique objects and different museum exhibits.

This type of wax is based on special microcrystalline waxes that are distilled from crude oil. This helps the wax to not become acidic over time.

Ren Wax is not based on carnauba or beeswax, although many people think it is.

Also, Ren Wax contains polyethylene and other artificial waxes that make it all-purpose.
As you see, this product is actually unique. But it's mainly used in museums, the film industry, theatres, and antique restoration. When it comes to the price of Ren Wax, you may be surprised that it costs ten times more than other waxes based on carnauba or beeswax. And it depends on who you ask to hear the answer to the question: Is it worth buying Ren Wax? If it's a museum worker, they will answer "Yes!". But if it's a wood craftsman, you will hear: "Of course, no!" So where is the truth? We'll try to figure it out.
How to find the substitution for Ren Wax?
It's not that easy to say what kinds of products you can buy instead of Ren Wax. The problem is that many people will need this wax for their personal purposes. In one case, you will want to cover your antique metal things with this wax to protect them. In other cases, people will use wax to polish the wooden surface. Then, someone will want to cover tortoiseshell or any other exclusive materials with wax. And in all these cases you will have optimal alternatives, but not all-purpose ones.
So, the decent alternative for Ren Wax can be different depending on what you need it for. Below we'll focus more on woodcrafts, but we'll also try to figure out some other alternatives for Renaissance Wax.
Cheap shoe polish
When it comes to the price, you may want to choose shoe polish. It isn't that bad as it may seem at first. If you choose the cheapest shoe polish, you will get a mixture of chemical elements that are quite toxic and dangerous for any surface. But in the mid-price range, you can find polish materials that are made of carnauba, beeswaxes, paraffin, montan wax, and also different mixtures of these materials.
Actually, it's a bad alternative for Ren Wax if you want to cover and protect some antique or expensive thing. But if the task is to protect the metal or a wooden part of a weapon for two or three hours, the shoe wax isn't that bad. Just wipe it off after that because over time it becomes acidic and dangerous for the material.
SC Johnson Paste Wax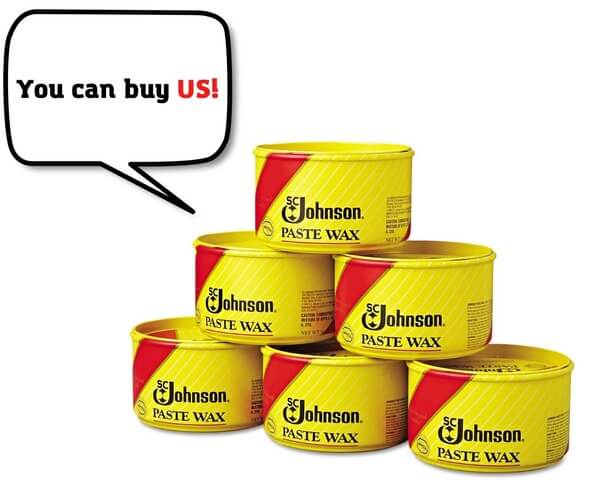 If your task is to protect some wood, a special wax might be needed. In this case, you may buy SC Johnson Paste Wax which is really good protection for floor materials. But it's also good for any other wooden surfaces. The SC Johnson product is based on paraffin and synthetic waxes. It's specially designed for polishing and protecting wood from water, scratches, damages, and from coloring.
Of course, it's more expensive than the shoe wax, but it will deliver better quality for the wooden surface. It works well thanks to carnauba wax but it is aimed at long-time protection, so the wax doesn't get acidic over time. Just because of this, you may choose SC Johnson Paste Wax for floors.
Briwax
This is a blend of beeswax and carnauba wax. This is a solvent-based material that is known to work quite well on wood. Nevertheless, we wouldn't recommend this product for long-term use because it can create problems by getting acidic. Also, beeswax isn't as durable as you may think, so you will need to cover the surface with a new layer of Briwax more often than you might think.
Also, Briwax is known to clean, stain, and polish, so it's an all-in-one product that offers great advantages for users. Also, it's often used for the restoration of antique furniture, so it may be the best substitution for Ren Wax if you have been using the latter for this purpose.
Minwax
Here's another cool option for those who work with wood. Minwax is an oil-based polish that will only require one coat to stain and protect the wooden surface. This product is widely used in protecting hardwood floors and in furniture production. The oil-based material is penetrating, it won't need a lot of time to start protecting your wooden surface. No harmful components are a good thing, too.
The price range is virtually the same as with Briwax. Also, the Minwax product is available in 36 colors, so you may stain your wood in a certain way and make it look really beautiful. The product is said to enhance natural wood grain really well. It's a lot cheaper than Ren Wax, but you will want to know that it's a completely different product that will only suit your needs if you want to protect and polish some wood.
Bowling Alley Wax
Butcher's Wax is a brand that offers cool products for wood craftsmen. This brand offers Bowling Alley Wax (or Bowling Alley Paste) which is a spirit-based blend of carnauba microcrystalline waxes. Although this wax is said to be discontinued by the producer, you still can find some in the shops. This wax is really reliable, it was produced for over a century without major changes to the components' list. This means that you will have a traditional quality for wooden surfaces.
Many people claim they have used Bowling Alley Wax on some wooden handles and it worked well. This means that the wax is really reliable and long-lasting. Also, many reviews about the product will let you know much more. Thousands of craftsmen have tried Butcher's Wax and have admitted it was really good.
Filtz Rifle And Gun Wax
Finally, if you need Ren Wax for metal weapons like guns, rifles, or swards, try Flitz Rifle And Gun Wax. It's safe on nearly all materials, it protects from all possible damages, it lasts quite long. But you need to know for sure that the material you need to polish is OK with this kind of polishing product.
Flitz wax comes in a spray bottle and it's easy to apply. It cleans, protects the material, and makes it shine like new.
Verdict
Well, Renaissance Wax is not a bad product at all. But if you need to buy a cheaper option, you may be sure that shops will offer you some alternatives. It's hard to find any all-purpose alternative that is good for you but you will need to know for sure what the purpose of applying the polishing material is. Once you know the task, it's not hard to find an alternative that will be twice or three times cheaper than Ren Wax.

Latest posts by paintsgeek
(see all)