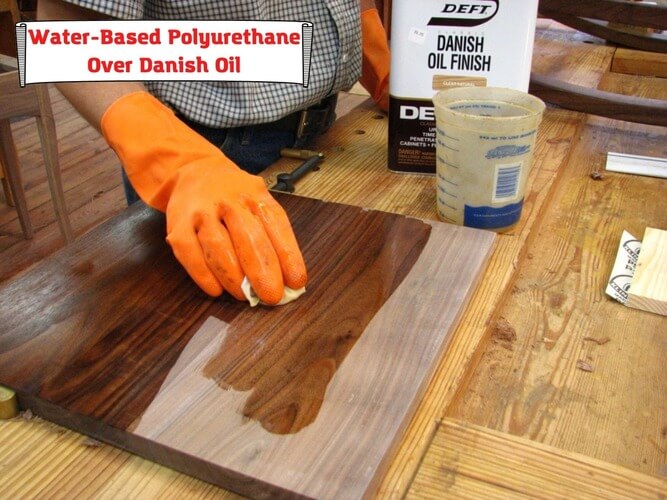 Working with wood is not as simple as it may seem at first sight. When people think about woodcrafts as their hobby, they tend to think about cool hours of sitting in their professional workshop filled with all those modern instruments and inhaling the scent of fresh wood. But in reality, you will have to inhale the scent of paints and lacquers after googling for some tips on how to apply them.
Today we'll answer one of the most popular questions that some wood craftsmen ask when they start working with wood. Can you apply poly over Danish oil? The short answer is: Yes, you can apply polyurethane or any lacquer over Danish oil, but you will have to know the secrets of how to do it safely for your piece. The key to success is to stick to the instructions we give you below.
So, today we'll talk about such things:
Poly over Danish oil – why is it a good idea?

What should you remember when using polyurethane?

What's better: lacquers or poly?

Applying Danish oil and preparing for polyurethane.
Let's get started!
Why is it good to apply polyurethane over Danish oil?
Please bear in mind that we are talking today about water-based polyurethane that is not going to stain your wood or give it any additional colors. So you will need to make sure that Danish oil does all the things you want to have from your piece in terms of design. All that water-based poly can make is a little darkening of the original color.
If you don't apply any lacquers or any additional topcoats over your Danish oil, it's more than possible that your wood is going to look shabby soon. After a year or even sooner, you will want to redo the job. The oil finish will get scratches, it will just peel off in some parts of the wood and won't ensure protection from water. That's why you should think about any kind of polyurethane over your Danish oil finish.
So, here are the advantages you will get after applying water-based poly:
a rich color that will get some shine after you apply polyurethane;

strong protection from water which will make your piece more durable;

safety for any kinds of projects – no fumes, no scents, no toxic elements;

longer conservation of color which will let you enjoy your wood for a longer time.
As you see, many reasons can be found for applying polyurethane over your wood. If you choose oil-based poly, make sure you know how to work with it. In our today's article, we'll focus on water-based poly which is a little easier to apply and faster to dry. And we'll also tell you some secrets that will help you apply poly over Danish oil with no issues.
What should you know about Danish oil?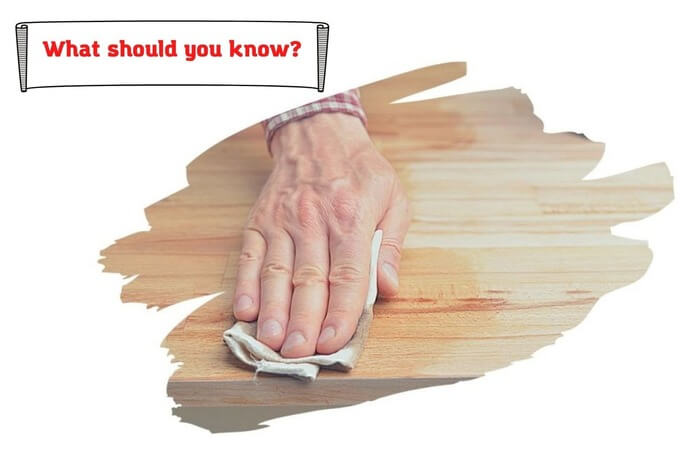 If you decided to stain and protect your wood with Danish oil, a couple of important factors should be highlighted. Firstly, this oil belongs to the type of oils that dry over time. If you use any non-drying oil, make sure you don't apply any poly or lacquer over them. But Danish oil dries and it allows you to apply any other finish and protection over all the coats of oil.
Also, Danish oil is a good base for polyurethane, especially if we talk about water-based one. After using poly over Danish oil, you will complement the color of the wood and will ensure better protection from any damages. Poly will harden to a solid protection level. And it won't damage Danish oil unless you applied polyurethane before the oil could have a chance to dry.
This is the key to success: let the oil dry before applying any other finish. If you don't do that, the results may be devastating. The oil will mix with poly and form spots that will destroy the design of your piece immediately. The instruction says that Danish oil dries in about 4 to 6 hours after being applied, but we recommend waiting for 18 to 24 hours before applying any other finish over it.
How to apply polyurethane?
The rules are simple even though you already have a finish (Danish oil). Your task is to brush or spray the poly on wood using a couple of coats. Here, another advantage of water-based poly should be noted: you will have to wait for 2 to 4 hours between coats while with oil-based polyurethane you will need to wait up to 24 hours before applying the next coat.
The number of coats depends on where the wood is going to be used. If it's a decoration element, 2 or 3 coats will be enough. If it's a floor or table element, then up to 5 coats are acceptable.
You may apply polyurethane with a brush, a sponge brush, with a rug, or by spraying the poly over the needed surface. For spraying, you will need to buy a special product in a spray can. Usually, this poly is thinner and it creates thinner coats, so more coats are going to be needed. But most craftsmen choose openable cans because polyurethane is easy to apply.
So what you will need to do is to put a brush or a rug in polyurethane and carefully put the thin coat onto your wood. After that give it 4 hours to dry and apply another coat. After the final coat is applied, let the piece dry for at least ten hours before using it.
How to apply Danish oil and prepare it for polyurethane?
Danish oil is a very popular oil for wood staining. Basically, it's not completely correct to call it oil. This is a mixture of 30% varnish and 70% oil. Danish oil has no proper contents, any producer will add some new additives to make it stronger, more beautiful, more durable, etc.
The main advantage of Danish oil is that the wood gets natural color, this oil underlines the natural structure of the surface. Also, it dries completely just after 10 hours or so. This means that you can apply whatever finish you want.
Danish oil can be applied with a brush or a cloth, just read the instruction on the package to ensure you do everything right. The instruction may differ from one producer to another, so be careful when reading them.
If you get a clear and smooth surface after applying Danish oil, no other preparations will be needed. You may apply any lacquer or poly upon the final coat of oil. We just want to repeat once again: let the oil dry before applying any finish. Otherwise, you will just spoil it.
What's better: lacquer or poly?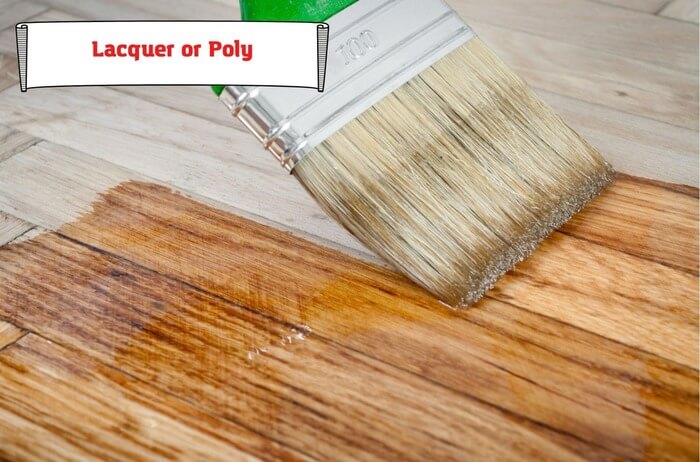 Many beginners ask this question and we find it really hard to answer. It all depends on what result you want to get. If you use Danish oil, we presume that you want to save the natural color of the wood by just staining it a little and giving it unique coloration. So you won't be using the lacquers that will paint the wood – it doesn't make much sense.
If comparing transparent lacquers and polyurethane, we would go for poly. The reason is quite simple – polyurethane has many advantages:
it's easier to apply for a beginner – no need to thin it and prepare much;

it forms a wonderful protective coating which is quite hard and durable;

it lasts longer than lacquers;

it's hard to scratch (lacquers are really thin, soft, and easy to scratch);

lacquer will need much more drying time between coats than poly.
In terms of design, it's hard to say whether lacquers look better than polyurethane. It depends much on the craftsman, the quality of materials, the wood preparation, etc. But to our point of view, these materials look pretty the same. So we don't see any reasons to opt for lacquers if you have an option to use water-based polyurethane. Given you do everything right, the results will be amazing.
Of course, you should avoid popular mistakes:
making only one or two coats of poly for floor or table elements;

putting poly on wet Danish oil;

making thick coats of polyurethane;

making another coat of poly before the previous coat could dry;

waiting for too long before applying poly on Danish oil;

using cheaper materials with toxic components in them;

working in a dusty room with bad conditions for drying oil and polyurethane.
Final words
If you avoid popular mistakes and use high-quality materials, the results will be mind-blowing. Your wood will look good, but it will also be practical for use in furniture or as a floor element. We believe that the combination of Danish oil and water-based polyurethane is the golden combination you should use in all cases when it is acceptable. Even though it's not the easiest way to finish the wood, it ensures great results and helps with many projects. So next time you'll be thinking about whether you can apply polyurethane over Danish oil, just remember our tips and go ahead!

Latest posts by paintsgeek
(see all)